A personal commitment to every customer
R.H. Burpee Companies reputation for quality new home construction, home renovations and commercial building is demonstrated by the pride homeowners take when they say their home is "Burpee-built."

We care about the location and design of our homes, care about quality and,  mostly, care about our customers.

Over the past 40 years our commitment to deliver a quality product and an enjoyable home building experience has made R.H. Burpee one of the most sought-after builders in Greater Boston.

Building homes is a very emotional process. We understand a good builder is also a good therapist while helping the customer work through all the choices that building a home requires. "We try our very best to make the home-building process as easy for the customer as possible. My company's ability to do this has been a key factor to our success and reputation," states Bob Burpee, President.
Enjoying the coveted status as one of Greater Boston's most respected builders, Burpee's homes quickly became a legend. "When my homes are listed for resale in other brokers' real estate ads, my company's name is also listed. This is unusual, but people pay attention to a Burpee home because they know that it's the best-quality home on the market. Having my company name in an advertisement is a real honor," states Burpee.

Burpee's houses can be seen throughout the area, but he builds primarily in Duxbury, Plymouth and Martha's Vineyard.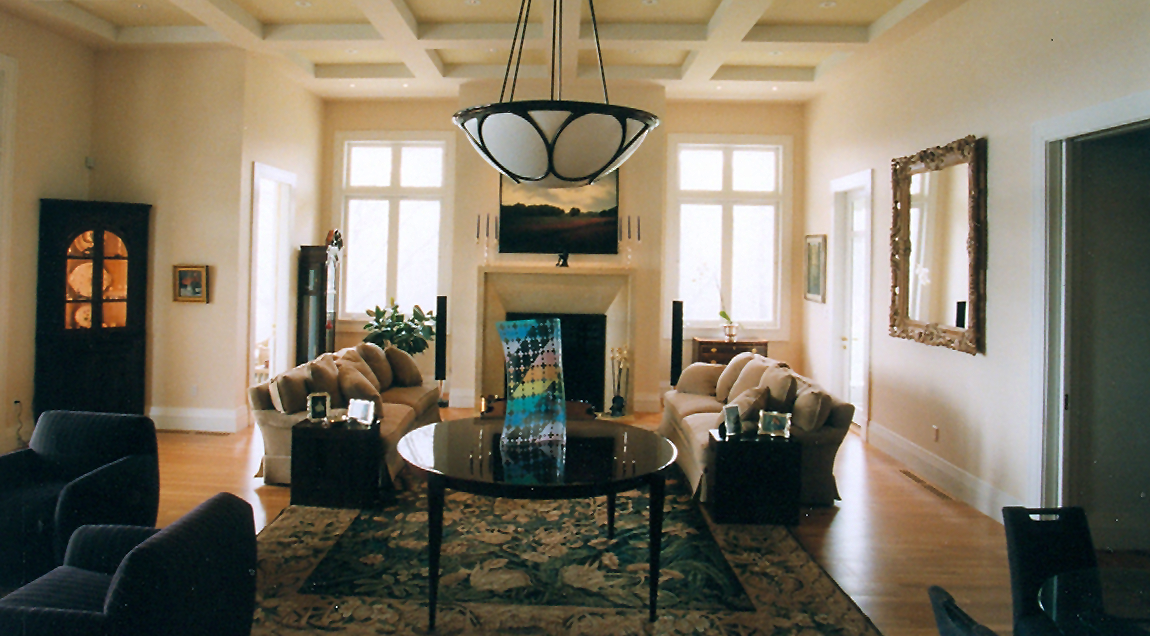 "Most of the houses I build in the Duxbury area are in the 3,000- to 5,000-square-foot range," Burpee said. "The homes in my new project in Plymouth are in the 2,000- to 3,800-square foot range and the homes I build on Martha's Vineyard vary from 2,000 ­to 6,000-square foot range. "The company is proud of its diversified portfolio and abil­ity to meet the needs of any home buyer.
Our ability to consistently work with a tried and true cadre of skilled subcontractors and vendors is the key to his ability to produce such outstanding houses. "Most of the subcontractors have been with me for 10 to 20 years," he said. 'They're highly skilled and conscientious craftspeople who know what I expect. That tends to make the process go a little smoother because they know what kind of quality we're looking for. All the people who work for me have contributed to the success of the company."



R.H. Burpee Companies at 5 Aldrin Road, Plymouth, MA. (Directions)

One unique project is a house that Burpee constructed on the South Shore. Working with a design team from San Francisco, Burpee and his construction team orchestrated this exceptional home. They worked with landscape architects, construction engineers and a local architect to finalize the plans. The result is a delightful 11,000-square-foot, shingle-style home on the waterfront. The house contains every amenity imaginable, including monitored heating and air conditioning systems, and in-home theater.

The circular entry of the home has the effect of a silo within the house. "When you walk through the original entry area under a cov­ered roof that is actually a library, you're in an open vestibule," Burpee said. "If you look up, it appears as if you're standing inside a silo. The amount of work involved in the construction of the silo was equal to the amount of work involved in building a 2,000-square-foot cape. But it certainly shows very well and makes a dramatic impression when you first come into the house."

Another distinctive house done by R.H. Burpee Companies is locat­ed on Martha's Vineyard. This house was actually framed by another builder. "I was approached about taking over the job by the owner;' said Burpee. "I was hesitant, but the owner hired a structural engineer and building inspector to compile a list of issues that needed to be taken care of before I assumed the project." The home, designed by CBT Architects in Boston, had a great deal of detail work, and proved to be a very pleasurable and memorable project working with the architects and the homeowner for Burpee.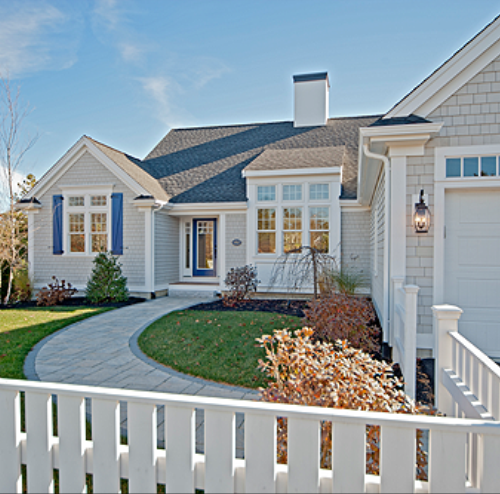 A member of the Greater Boston Builders Association, Burpee re­flects happily on his work in the building industry. "I find it exhilarating to finish a home and know that the family who will live there will be happy for many years to come. That's the real joy ofbuilding---enhanc­ing someone's life."
The above is an extract form a recent "Builder/Architect" featuring R. H. Burpee Companies as Builder of the Month.
MORE EXAMPLES OF BURPEE-BUILT HOMES